You can change the look and feel of All My Books in the Preferences dialog. The dialog consists of 6 tabs:
In this tab, you can add or delete the subject of a book. Also, there's an opportunity to add or delete the type of book binding. From here, you can enable or disable the option to compress a database on exit, show the tip of the day, select multiple books, assign a book number automatically, show splash screen on startup and check for updates online.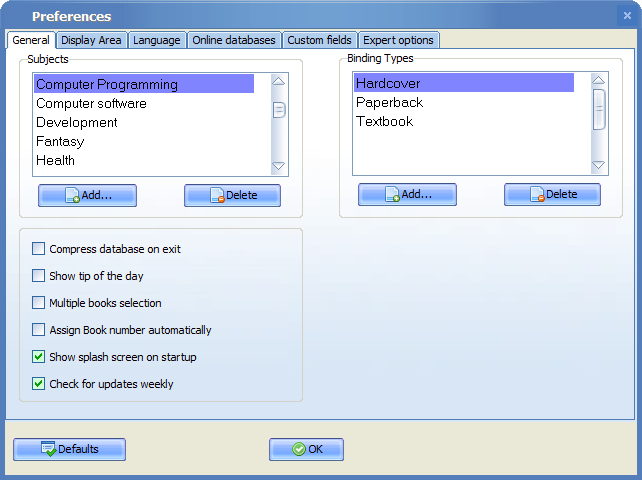 This tab allows you to change the current skin for a new one or disable skins altogether. Other options are related to book cards. The options let you show the starts rating, original book title, alternative author's name, book list on the top, empty fields (HTML mode), full-size cover. Additionally, you can select some additional columns to display.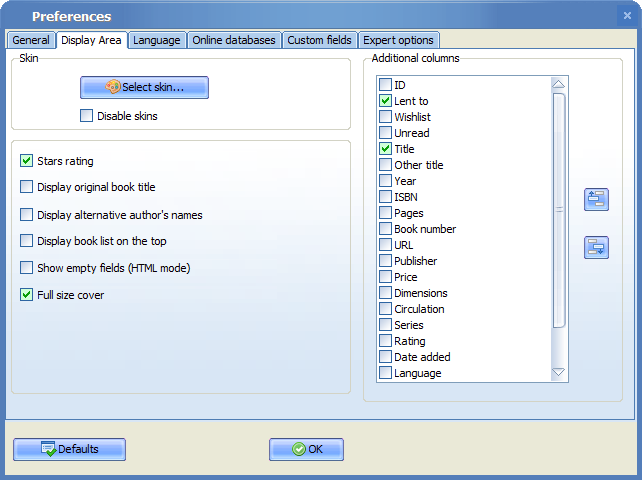 In this tab, you can set the language of the program. Currently, you can choose from 13 languages. They are English, Russian, German, Czech, Bulgarian, Spanish, Ukrainian, Slovak, Turkish, Dutch, French, Romanian and Portuguese.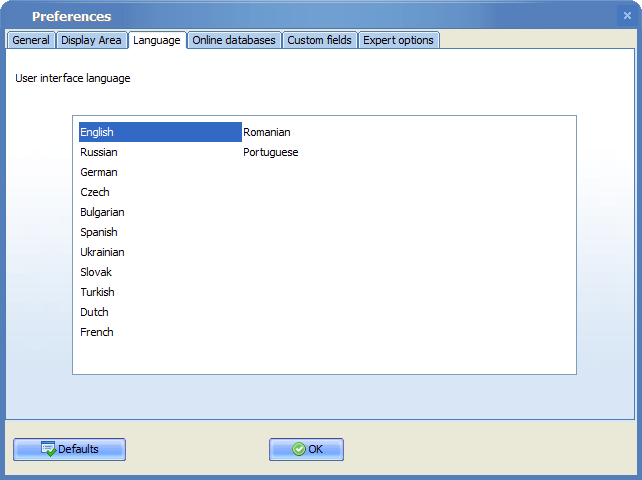 In the Online databases tab, you can set the default online source to scan for book information and select the databases that will be available for selection when you add a book automatically.
Currently, All My Books supports 10 sources with more coming up soon. The sources are Powells.com, Amazon.com, BarnesAndNobles.com, Ozon.ru, Bol.com, Amazon.de, Amazon.co.uk, Amazon.fr, Bol.de, Amazon.ca.
In this tab, you can also enter your proxy server information: login, address and password.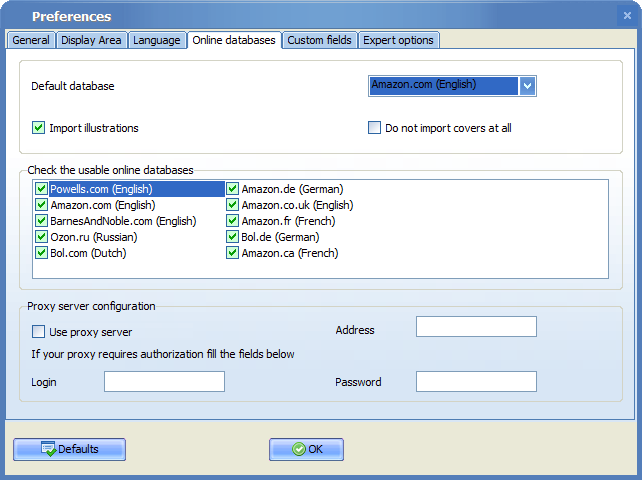 The Custom fields tab lets you add or delete custom fields.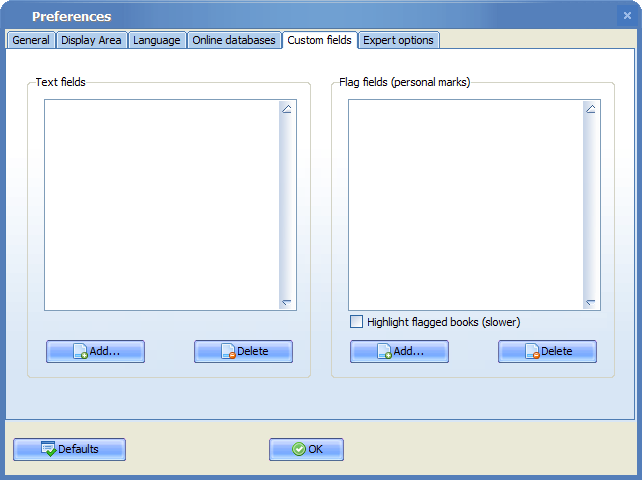 The final tab is for experts. You can use it to enable the option to store all the images inside the database and check for duplicate title when adding new book. It's recommended not change the default settings in this tab unless you know what you are doing.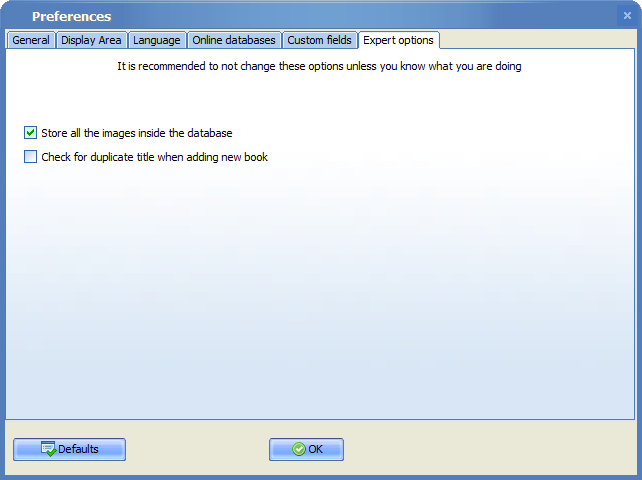 ---