This software is designed to better manage your movie collections. All My Movies, with online movie databases lookup support gives you the ability to capture stills from your movie files. The trial version is free for 30 days and the download size is approximately 13 MB. For Windows Vista/7/8/10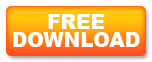 Multi-functional utility for managing All My Movies databases. For experienced users only. Implemented as MS Access Application, thus requires for it's operation installed MS Access ver. 2002, 2003, 2007, 2010, 2013. The main purpose of this utility is batch manipulation of the movie records in AMM Database, including Genres Merging, Merging and Splitting Countries, Find and Replace, Copying Fields, Covers and Screenshot Export, Copying movies to a different database, Excel Export, finding and removing duplicates of movies and actors, batch deletion of movie and actor records, statistics and much more. Includes built-in movie card viewer with similar to AMM interface but having extended grouping, searching and filtering capabilities.
Download version 2.12 (Approx. 3 MB)
If you are getting an error "ActiveX component can't create object", download and install the latest version of Microsoft Data Access Components. For the modern x64 Windows, download and install this pack.