Bolide Movie Creator review
100% Trouble-Free Video Editing with Bolide® Movie Creator
Enjoy filming? Always carry a camera with you and ready to start filming any good moment? No wonder. The unheard-of booming of modern technology has done its work. Our hard drives are overloaded with videos, countless photos and other stuff. These home-made videos are often pretty chaotic and contain unnecessary scenes. In other words, they need modification and improvement. But how to do it if you're not a techie?
FREE DOWNLOAD
(installation file for Windows Vista/7/8/10)
(official download, no ads, no third-party bundles, easy to uninstall)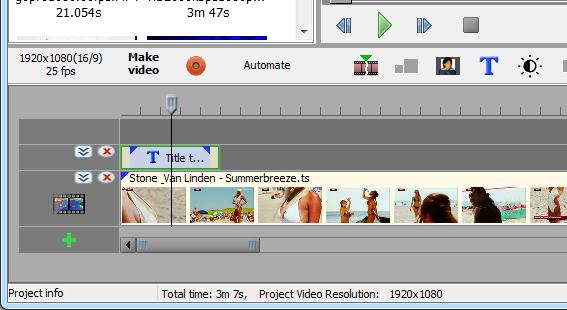 The First Video Editing Software for Non-Techies!
Yeah, most video editing software seems to be a really hard nut to crack for a non-techie. It is sure to take plenty of time and effort to learn how to use it. But it's all changing with Bolide Movie Creator! This HD video editor is here to sort out your problems and specially designed for non-techies! Yeah! It is so easy to use that even a first-grader would cope! It offers effortless video editing and saves your time. Focus on being creative and imaginative instead of racking your brains on how to start using it.
You are sure to love Bolide Movie Creator if you:
enjoy filming and have loads of videos on your hard drive
want to impress your business partners with a stunning video product presentation
are a website owner and want to make a short video film about yourself and your services (A video is worth a thousand words :)
want to update your YouTube, Facebook or LinkedIn accounts
Blue-Chip Features for You!
Though this multilingual video editor is meant for non-professionals, even a professional would envy the amazing set of functions offered by Bolide Movie Creator.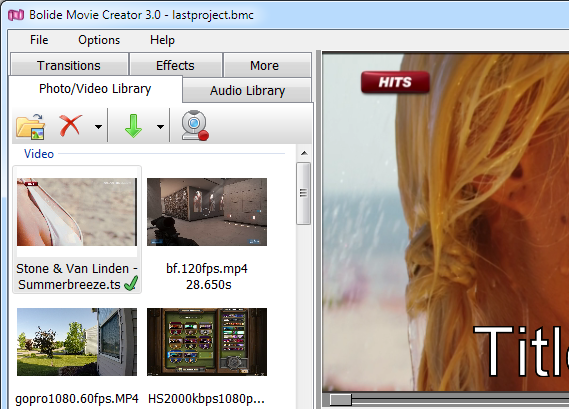 With the super easy-to-use Bolide Movie Creator you can:
Drag and drop video clips for effortless video editing
Easily edit files of all supported video formats (AVI, MPEG, AVI, VOB, MP4, DVD, WMV, 3GP, MOV, MKV)
Split your clips into several parts to remove the ones you don't need
Add your own text comments (animated!)
Add photos to combine with video episodes
Overlay images or other video clips over the video
Add any music tracks you like
Overlay the sound of your voice over the video
Choose from a wide range of visual effects and transitions
Customize video speed and get various effects
Choose one of the supported video formats for the output video
Unwind and reveal all your creativity :)
Feel like a real movie director
What Do You Get as a Result?
As a result of using the HD video editor Bolide Movie Creator, you get a high-quality video with great visual effects and transitions, with nice music and photos, captions and you and your friends in the lead. You can even get a full HD video and enjoy watching it on the big screen. And to do that, you don't need any prior technical knowledge. Just go and do it! It's easier than riding a bike! ;)