Find and Remove Duplicate Songs Automatically
Audio Comparer is a simple tool that will help you to automatically find and remove duplicate songs in your collection. The program works with Windows Vista/7/8/10 and can compare audio files by their actual sound data. Audio Comparer listens to your audio files and remembers all of them. After that, it compares how they sound and places similar-sounding files into groups where you can select which file you want to delete and which to leave on your hard drive. This way our program can even detect duplicates with wrong or missed tags filled. Also, Audio Comparer is able to detect the same song stored in different audio formats (for example, FLAC and MP3).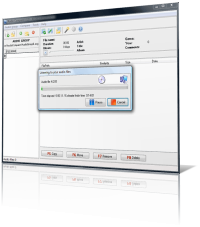 Recommended by thousands of satisfied users.
Join the crowd of several thousand users! Their music collections are already perfect and have no duplicates!
Save your time with Audio Comparer.
No more manual digging through files and songs. Let Audio Comparer do the hard work. It will easily locate mp3 duplicates and you can delete unwanted ones with a single mouse click.
You don't need to leaf frantically through tons of technical documents to start to working with the program. Just install Audio Comparer and use the "Comparison Wizard" tool. Despite its great functionality, the program is still very easy to use.
Supported audio formats
Audio Comparer can process the following audio formats: MP3, MP2, MP1, WMA, AIF, WAV, WavPack, FLAC, APE, AAC, and OGG. You see, the majority of existing audio formats are known by the program.
Duplicate Song Finder
Remove Duplicate Songs with Ease!
---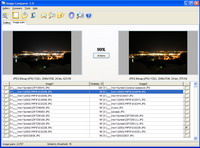 Find Duplicate Photos
with Image Comparer
---