Find and Remove Duplicate Songs
Audio Comparer is a great tool for deleting duplicate songs from your music collection. It can scan your music files and compare them by their audio content, rather than just their file name or ID3 tags. This means that it can identify duplicate songs, even if they have different file names or tags. Once it has found duplicate songs, you can choose to delete them or move them to a different location. Audio Comparer is a great way to clean up your music collection and free up space on your hard drive.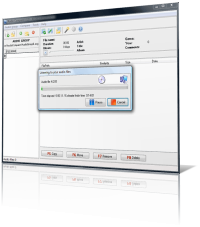 Why remove duplicates
If you're someone who loves music and has a large collection of songs, you may find that there are duplicates in your collection. This can be frustrating, especially if you can't remember which version of the song you prefer. Audio Comparer can help you to delete duplicate songs and keep your collection tidy. Simply select the songs you want to compare, and the software will do the rest. It's quick and easy, and you'll be able to enjoy your music collection without any duplicates.
Thousands of satisfied users recommend Audio Comparer
The recent review:
Save your time with Audio Comparer
There is no more manual digging through files and songs. Instead, let Audio Comparer do the hard work. It will quickly locate MP3 duplicates, and you can delete unwanted ones with a single mouse click.
You don't need to leaf frantically through tons of technical documents to start working with the program. Instead, install Audio Comparer and use the "Comparison Wizard" tool for quick start.
Supported audio formats
Audio Comparer can process plenty of the audio formats, including MP3, MP2, MP1, WMA, AIF, WAV, WavPack, FLAC, APE, AAC, and OGG. So, you see, the program can listen to the majority of existing audio formats.
Duplicate Song Finder
Remove Duplicate Songs with Ease!
---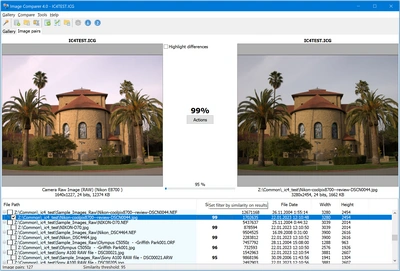 Find Duplicate Photos
with Image Comparer
---