Tracking Your DVD Library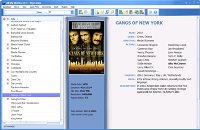 If you own many movies, you've probably looked at them one time or another and thought about making a list of them. Maybe you wanted to see just how many you had, or you wanted to be able to keep better track of them so you can remember that you're still missing movie #2 out of that great trilogy or that your coworker still has the movie you loaned him three months ago.
You probably thought about making a list of the movies in your DVD library, either on paper, in a spreadsheet, or with some kind of DVD library software. You might have even gone so far as to start a list, or even make a complete one with any of those methods. You might have considered purchasing DVD library software and decided that you didn't want to spend money on something you could do for free with a pen and paper, or the spreadsheet software you already have. Or maybe you did purchase DVD library software. And since you're reading this, you're probably not happy with whichever method you choose.
It's easy to make a DVD library using great movie library software, no matter how much or little you've done with your list of movies.
Paper Lists
The advantage here is that you can do it on the fly with a pen and paper. You can erase that loaned DVD that was never returned, and add another just by scribbling it down. But you can't organize your list, you can't sort it, and you're probably not going to write down more than than the movie title, so you'll have very little information. It's easy to transfer a paper list to DVD library program, if you choose a program that lets you simply search through movie databases and choose your movie. Then the software will fill in more detail than you would have ever wanted to record on paper! Just go through your list a movie at a time (don't worry, with the right DVD library software, it's incredibly fast and easy) and check them off as you go.
Spreadsheets and Databases
If you started a list of your DVD library with office software, you might have just listed titles or you might have gotten really detailed with several different columns. Choose great DVD library software that lets you choose your movie and then imports all the detailed information you could ever want from online movie databases. You'll have the information you already recorded, and then some. And good DVD library software just simply looks better than a spreadsheet with images and even more sorting abilities.
DVD Library Software
If you've purchased software you're not happy with, you're probably hesitant to do so again. So don't pay anything, until you know you love it. Choose DVD Library software that lets you download it for free and play around with it for a while before you buy. Then you'll know you're getting great software that can help you catalog your DVD library quickly and easily.
The best choice is All My Movies ™
You can download All My Movies™ and evaluate it completely free!
Our customer say
All My Movies
-
Very easy to use
"Great program for keeping your movie database updated. Highly recommended!!!"
Perry Davis
- Rating:
4.8
-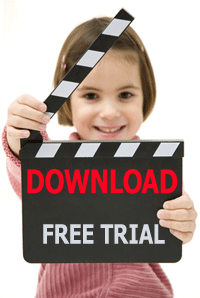 10 Reasons why should you use All My Movies™ as your DVD library tracking software
Everybody wants and needs to get things organized. All My Movies does this ALL for you for ALL of your movie collections, both for DVD and Blu-ray discs
All My Movies will create a movie library for you that will help you easily keep track of ALL your movies. Quick, easy and FUN!
With easy organization and many, many categories, you will be able to locate a particular movie in a matter of seconds. You never have to rummage through your shelves or DVD boxes again.
All My Movies will help you to determine and search by your favorite movie genre. It can show you statistics for just about every genre. Many other statistic possibilities are available due to the storage techniques used by All My Movies.
All My Movies will allow you to see who played the main role in each movie and will also show you an actor photo and his or her biography if you want.
All My Movies will contain many interesting details about your movies and celebrities. Starring roles, supporting roles, second string actors, etc: the list goes on, all with their own biographies.
All My Movies will impress your friends on how fast, quick and easy it is to find your movies and all the information and details about each movie or a person.
All My Movies will show all your movie title covers like glossy magazine pictures.
All My Movies remembers all the disks you have lent to somebody. Never again do you have to lose your movies, or remember who you lent them to. All My Movies keeps track of them all for you.
All the possible benefits of using All My Movies outweigh the several hours (or even minutes!) that you've ever spend looking for a movie in your list.