All My Movies app for iPhone/iPod Touch
The app is useful for All My Movies for Windows® users only!
Great news! Now you can have your movie collection catalog in your pocket wherever you go! Just see how great your collection will look on your iPhone or iPod Touch device: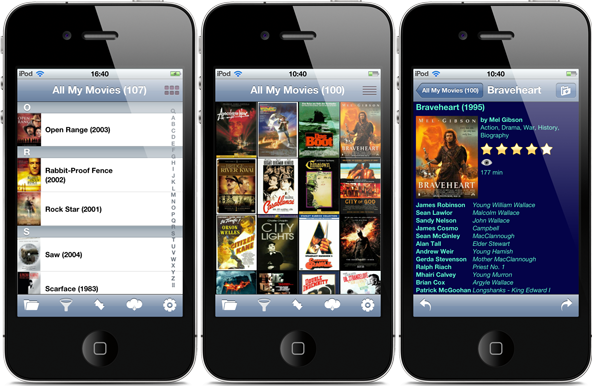 All My Movies for iPhone benefits
Your movie collection is always with you
No more duplicate purchases! Browse your Wishlist on the go!
Your collection is always up to date thanks to easy synchronization process
With All My Movies for iPhone you can
Browse your movie collection as a title list or cover thumbnails
Sort your movie database by Title, Original title, Year or Movie Number
Quickly locate the actual movie media using Location, Media Label and Movie Number fields
Group your collection into the folders by Genre, Year, Media Type or Location field values
Filter your collection by Seen, Wishlist or your own marks
Search your movie catalog with the Quick Search box
Read extended movie details including cast, crew and synopsis
View the cover images in full screen mode. Swipe to browse them!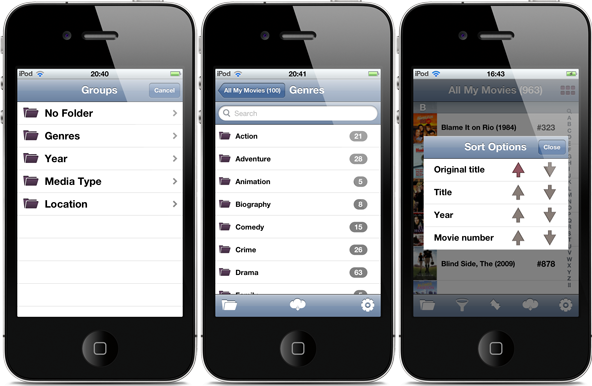 Sync your collection with All My Movies for Windows®
There are two ways available for transferring your collection to a mobile device - using the Internet or using a local file. The first way is the easiest one. Your collection will be uploaded to our server and then you can download it to your mobile device using our mobile apps. The other way is mostly for troubleshooting. Your collection can be exported to a special file, that you can transfer to your device yourself. All My Movies for iPhone app can import it then.
All My Movies for iPhone works in horizontal mode too!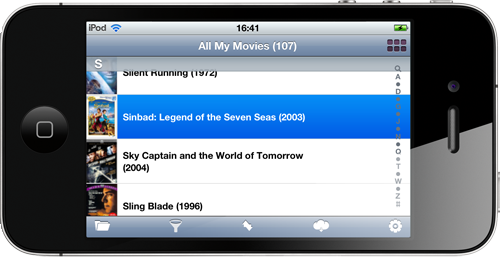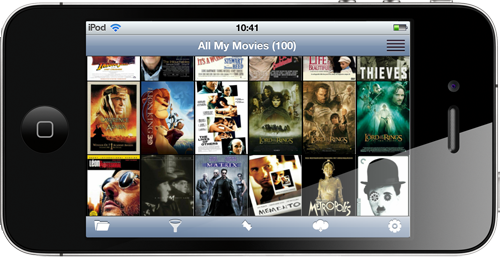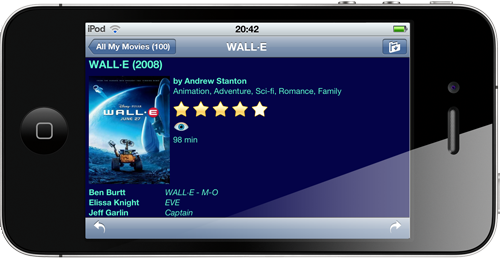 All My Movies for iPhone Demo Video
Sorry, the video is not so smooth as the real app on the device.
Requires iOS 5.1 or higher