All My Movies app for Android-based devices
If you are a happy owner of an Android device and love All My Movies, you can now take full use of your movie catalog any time anywhere using our new mobile app!
Your movie collection will look just perfect on your Android device. Take a quick look: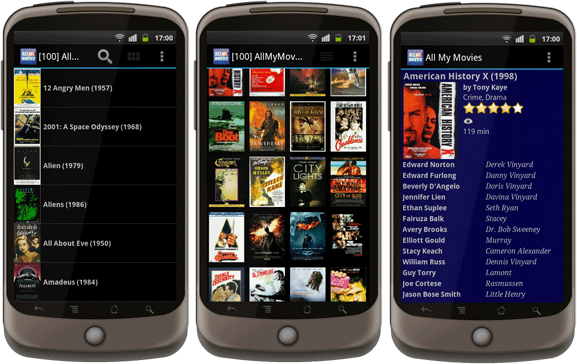 With All My Movies for Android:
You get wide viewing options

going through your movie database using the Quick Search box
viewing cover images in full screen mode. Swipe to browse them!
looking through your movie collection as a title list or cover thumbnails

You get a whole bunch of sorting/grouping/filtering opportunities

filtering your collection by Wishlist, Seen or your personal marks
grouping your collection into the folders by Genre, Year, Media Type or Location field values
sorting your movie catalog by Movie Number, Year, Title or Original title

You'll have full access to the detailed movie info

reading extended movie info like cast, crew and synopsis
quickly locating the actual movie media with the help of fields like Movie Number, Media Label, Location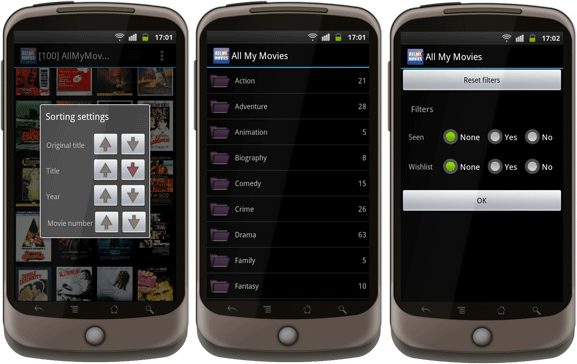 Five Good Reasons To start Using All My Movies for Android Right Now
It's very convenient! Save your time having immediate access to your movie collection.
No more buying movies that are already in your library!
Look through your Wishlist on the run!
Your collection always has the latest info thanks to the easy and fast synchronization process
Detailed movie info is always at your fingertips! When you're on a bus or got stuck in a traffic jam, don't waste this time and have fun with All My Movies for Android ;)
Sync Your Movie Library With All My Movies for Windows® Within Seconds
You've got two easy ways at hand that will help you to transfer your database to a mobile device.
Using the Internet
The first approach is the easiest one. Your collection will be uploaded to Bolide Software server and after that you are welcome to download it to your Android device using our mobile app.
Using a local file
The second way is mainly used when you face troubles with the first one, though it's really handy as well. Your collection will be exported to a special file, which you can later transfer to your device yourself. After that All My Movies for Android app is ready to import it.
All My Movies for Android works just fine in horizontal mode as well! Enjoy it!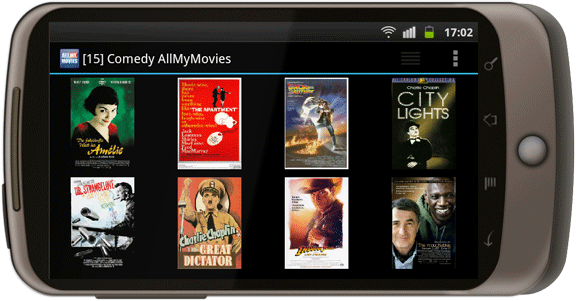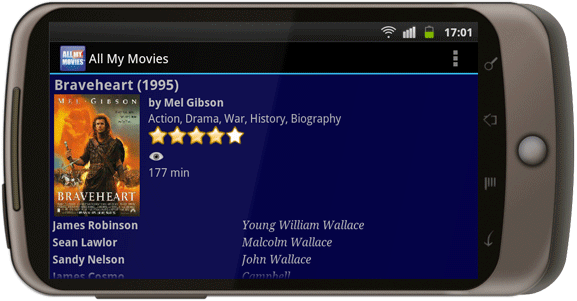 If you have a BlackBerry 10 device, Kindle or other device by Amazon, you can download the app in
Amazon appstore
.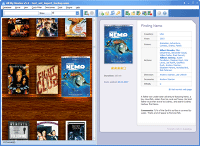 All My Movies for Windows®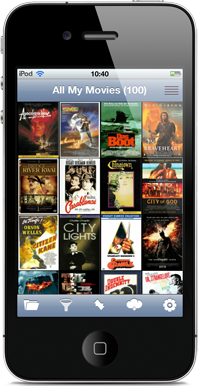 All My Movies for iPhone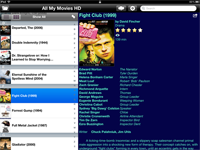 All My Movies HD for iPad