Compare Suite screenshots
Here you can see several Compare Suite screenshots made with different comparison modes. Take a look at the text comparison screenshot. Two Open Office documents were compared there. All the differences are highlighted with different colors (means changed, deleted or new word).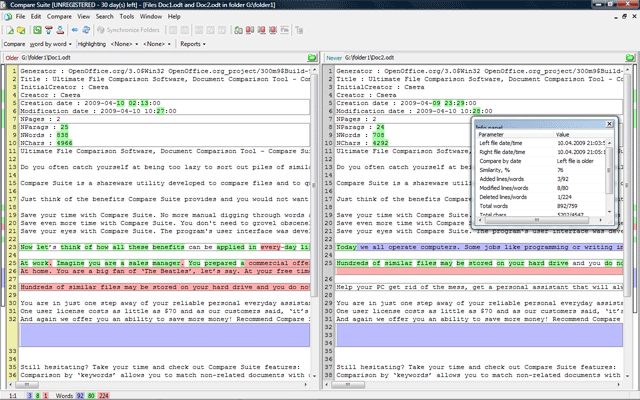 Compare Suite is available to compare source code files of different programming languages. You see the Delphi source code comparison. The syntax is highlighted, great feature!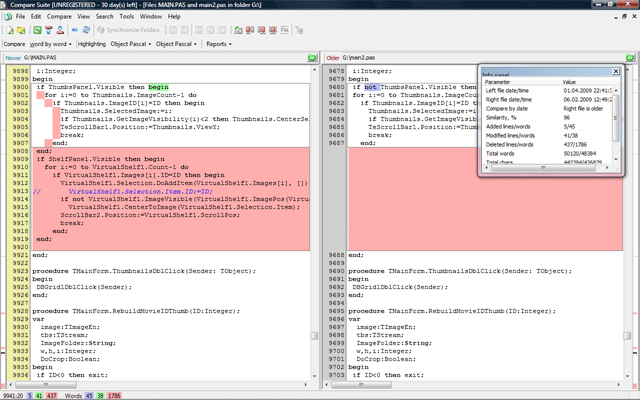 If you work with binary files and know what word "hexadecimal" means, this comparison mode is just for you!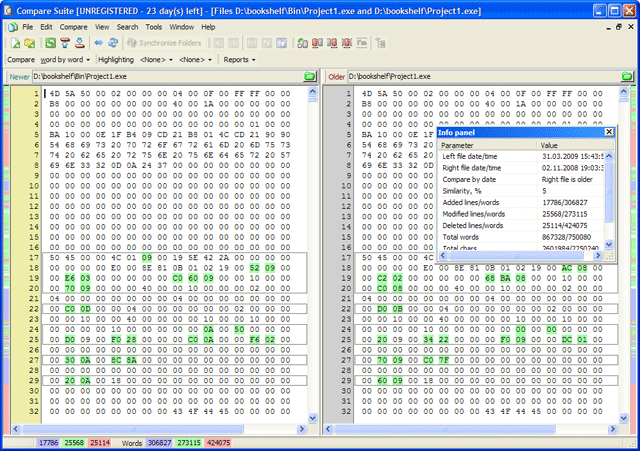 One of Compare Suite key features is folder synchronizing. The screenshot below shows the folder comparison result. It marks with different labels new, changed, or deleted files. The program is able to synchronize folders with just one mouse click!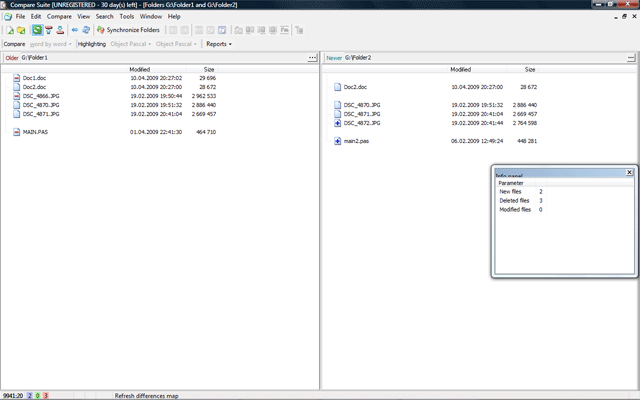 Yes, the program is able to compare EXIF details of your JPEG files! This comparison mode results are shown below.