Countries directory covers all the countries mentioned in movie cards.
It looks the following way: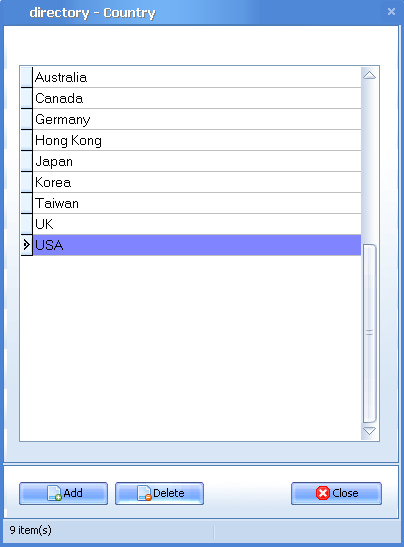 You can easily add or delete any entry from here, but in this case the country will disappear from all movie cards in your collection.
If you want to add a country to the list, press Add button. In the following window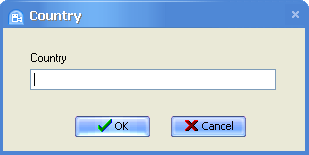 enter the name of the country, press

button and that's it.
You can also edit the existing variants. To do that, choose the one needed, press F2, edit it, press Enter. After that the element being edited is changed in all movie cards.
_________________________________________________________________________________________________
Related topics: