Friends Directory is very much like Name Directory. It presents itself a list of the names of your friends, including debtors. It's really very convenient.`
It gives an overall picture of the movies lent by your friends.
To add a person to the directory, in the Friends Directory go Friends >Add or press Ctrl+Ins. The following window appears: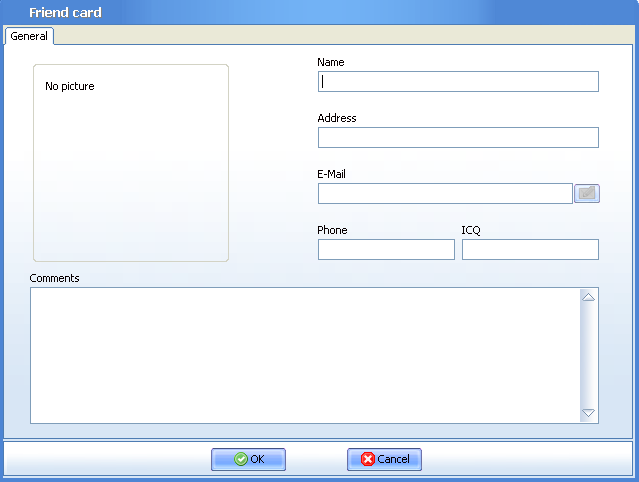 So, as you can see, for any friend you can enter the friend's name, address, e-mail, phone, icq. You can also make comments on the friend or movie he/she took from you.
You can also easily insert an image of this friend.
To do that:
1. Right click on the image.
2. Select the option needed: set a photo from file, paste a photo or delete the existing one.
Very convenient!
______________________________________________________________________________________________
Related topics: