Image Comparer results (tree mode)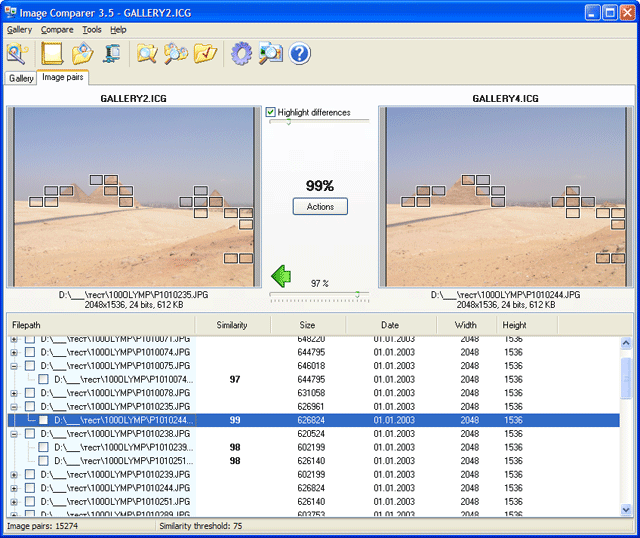 Here you can see the result of image comparison displayed as a tree. Results can be displayed as a simple grid as well.
The full image tree is at the bottom, and the currently selected pair of images, with the similarity percentage.
Image differences are marked with rectangles. You can read more how Image Comparer can Highlight Image Differences.
"Actions" button brings a popup menu with all available actions, such as marked images move, delete or copy or automatically mark images by quality. Each control has a balloon popup explanation.
Note: The screenshot is reduced.